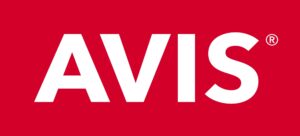 Award: Winner
Category: Car Rental Companies
COMMITMENT TO QUALITY CUSTOMER SERVICE has been embedded into the Avis culture since it was founded in 1946.
Today, Avis continually works towards streamlining and expediting the rental process. Digital technology has been key in this area of focus, with recent introductions that include:
•Avis PreCheck™, which shortens time at the counter by giving customers the choice to jump online and add their driver's licence details and payment methods to reservations ahead of vehicle pick-up;
•Avis PhotoProofed™, a market-leading technology which captures photos of the vehicle's existing condition before the customer arrives; and
•The Avis App, which makes managing bookings more streamlined by allowing customers to control every aspect of the car rental process on their smartphone.
Last year, Avis New Zealand introduced electric vehicles to its car rental fleet at Auckland, Christchurch and Wellington Airports.
"The integration of EVs into our fleet is just the first step in expanding our electric fleet over the next 12-24 months," says Lee Marshall, General Manager, Avis New Zealand, and signals the company's desire to play its part in reducing climate pollution. Avis also plans to install new EV charging stations at regional airport locations over the next two years.
Visit www.avis.co.nz
"Provides a quick and easy experience with a range of add-ons."

MALE, 18-29, AUCKLAND
"Great service, immaculate vehicles, competitively priced."

MALE, 50-59, WAIKATO
"Quality reputation, very reliable."

FEMALE, 40-49, WELLINGTON